Santa Barbara Local Moms Network
Welcome to Santa Barbara Moms! We have one simple goal, providing a one-stop-shop to give moms (and dads) the gift of time. We do this by offering Santa Barbara families a place to find all the info they are looking for when it comes to caring and entertaining your families in Santa Barbara. We are happy to provide you with a curated singular site to have you be completely in the know.
About Brittney, the Mom behind Santa Barbara Moms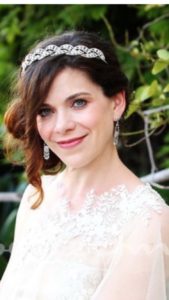 Originally from Calabasas CA, Brittney and her high school sweetheart moved to Santa Barbara in 2001 to attend college at UCSB.   Enjoying and working in the most beloved restaurants and hotels, they fell in love with the beautiful history, diversity, and culture that Santa Barbara has to offer. They have lived and loved Santa Barbara for over 18 years, and have had the privilege to experience and recommend the very best.  They pride themselves on knowing the ins and outs of SB, especially in the food and entertainment scene. After 17 years of being together, Brittney and her husband Jamie FINALLY married in 2014. They have two beautiful daughters.

"Being a mom is the most favorite job I ever had- my greatest gift! The best advice given to me as I became a mom was, 'this too shall pass.' I try to remember this in the good and bad moments; the good-passes too quickly- and the bad, well it's just a stage and will pass quickly as well."
Brittney majored in Dramatic Arts, with Costume Design as her emphasis. She has a passion for traveling and exploring new cities, which has greatly attributed to her love of community. "My family and I absolutely love Santa Barbara. We enjoy living in the Painted Cave community, where we can see all of Santa Barbara's gorgeous ocean and spectacular views, from the mountains. My favorite things about Santa Barbara are the daily farmer's markets, the weather,  the lack of traffic (being originally from LA), La Super Rica and can't forget our fresh local sea urchin."
Thank you for your support with Santa Barbara Moms. From curated resources, family activities, fun adventures, and date nights…we hope to have you COMPLETELY in the know! We truly hope to give you the gift of time, which allows for even more memories to be made with your family.

For partnership and advertising inquiries, please do not hesitate to reach out to us at [email protected]